Latham Ford is celebrating over 3000 Thumbs Up on Facebook. We appreciate all the kind words in your posted comments, and, of course, the thousands of Thumbs!
During our celebration, we're giving away prizes to our Facebook fans. After you LIKE our Facebook page, you'll want to tell Facebook that you definitely want to receive our posts, otherwise Facebook may decide for you.
You don't want to miss any posts about our prizes, special event, and yes, the cars we feature at Latham Ford. So, take a moment, check your Facebook settings, and check the boxes shown in this picture.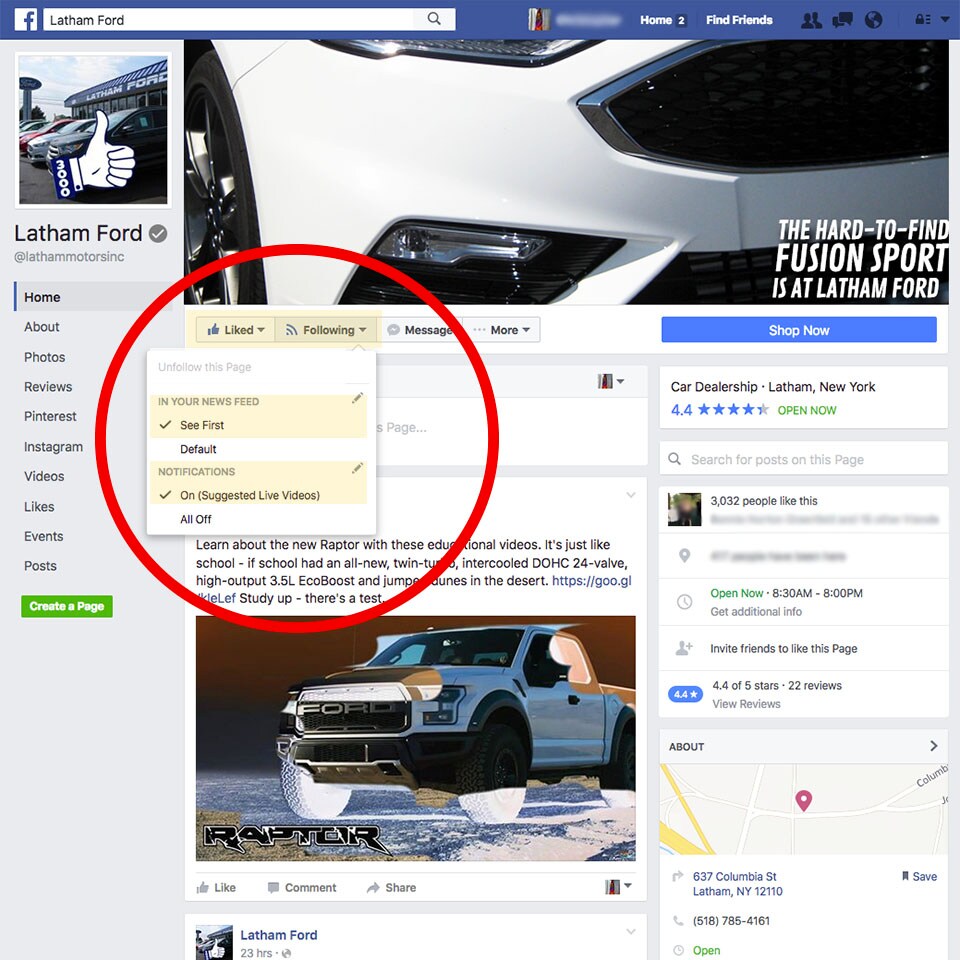 We appreciate your continued support and we hope you continue to enjoy the content we post.
Thanks!