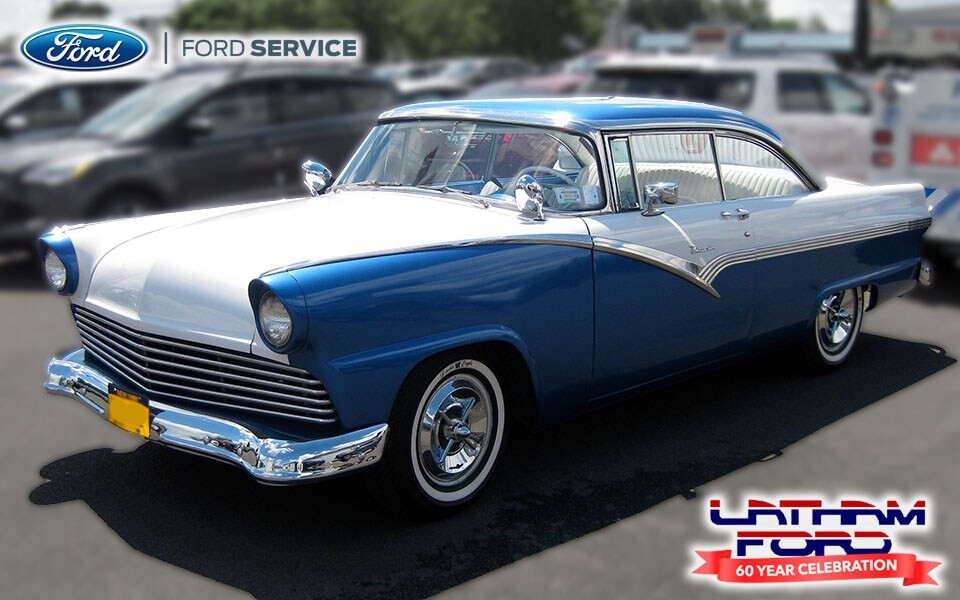 Wow! Look at this beautiful vehicle. It's a '56 Ford.
One of our customers trusts Latham Ford with the service on this classic. This had everyone pouring out of their offices to check it out. "Victoria" it says on the side.
Thanks to our customer for letting us tell you about it. We love this car!
You may not have a classic like this, but your Ford deserves the same great treatment. Bring your Ford to our service department for it's routine maintenance, or if you need something more involved. Our experts will inspect your car, truck or SUV, figure out what's wrong and get you back on the road. Call 785-4161 and talk to Service today!