450 Horsepower, 510 lb.-ft. of Torque
Honestly, do you care that the new Raptor gets better mileage than the last one? Is that why you want a Raptor?
If mileage is what you want, we've got some great other choices on our lot - maybe a Hybrid? Need a family sedan? The Fusion is very nice.

If neighbor-waking, road-tearing, dirt-tossing raw power is what you want - RAPTOR.

The experts at Latham Ford want to order you up a Raptor. Call or stop in to meet with Team Raptor. 518-785-4161.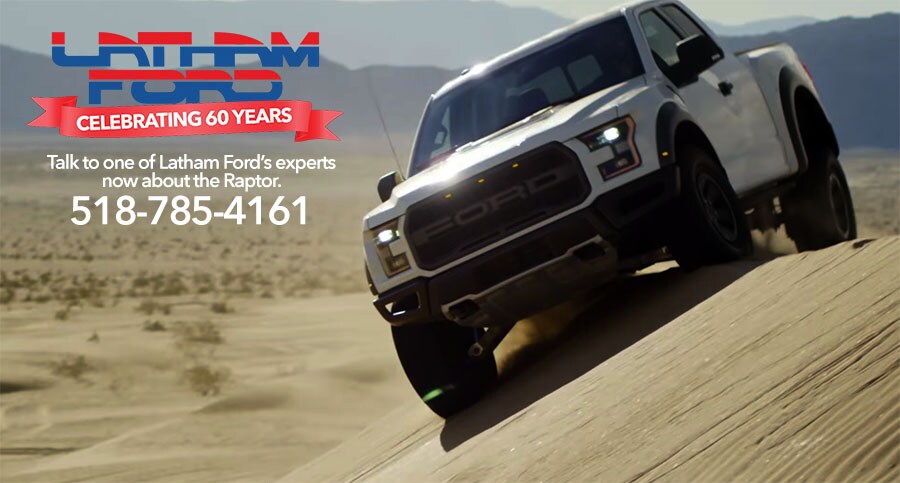 All-new F-150 Raptor combines more power and torque with a 500-pound weight reduction and advanced powertrain control technology to deliver the ultimate high-performance off-road pickup
Second-generation 3.5-liter high-output EcoBoost®

engine produces 450 horsepower and 510 lb.-ft. of torque, plus a 23 percent improvement in EPA-estimated combined fuel economy



Advanced 10-speed transmission enables Raptor customers to enjoy exhilarating performance and efficiency both on- and off-road